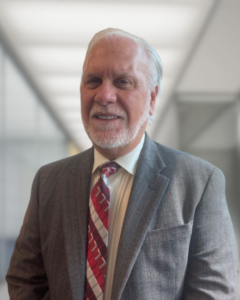 Richard Witt
Associate
---
NAI Long Island
1601 Veterans Memorial Highway Suite 420
Islandia, New York 11749
United States
T +1 631-761-6887
M +1 516-330-6940
rwitt@nailongisland.com
---
Background & Experience
Richard Witt is a seasoned professional who has recently joined NAI Long Island as a Commercial Real Estate Associate Broker, marking yet another milestone in his illustrious career. With over four decades of experience in the real estate industry, Mr. Witt has carved a reputation for himself as an exceptional Broker, Owner, and Investor.
As a Broker, Richard Witt owned and managed a thriving firm for an impressive 38 years, overseeing a team of over 100 agents at its peak. Throughout his tenure as a Broker, he facilitated thousands of transactions, always ensuring top-notch service for his clients, be they property owners seeking to sell or rent, property buyers, or tenants.
Beyond his role as a Broker, Mr. Witt embraced the role of an Investor, personally buying and selling over 200 individual properties over the course of his career. This hands-on experience in the real estate market provided him with a unique perspective and insight into the industry's intricacies.
Richard Witt's influence also extended to the Long Island Board of Realtors, where he held a prestigious position as a member of the Board of Directors for many years. He further contributed to the real estate community by serving as Chairman of the Grievance and Professional Standards Committees, along with active participation in numerous other committees and activities.
Now, as a valued addition to NAI Long Island, Richard Witt is eager to leverage the company's abundant resources and support systems to benefit the regional community of business professionals and cater to the diverse needs of the Long Island commercial marketplace.
Beyond his professional pursuits, Mr. Witt maintains a well-rounded lifestyle. He spends his leisure time engaging in various activities such as cycling, fly fishing, hiking, and other forms of exercise. This commitment to personal interests not only rejuvenates his spirit but also underscores his discipline and passion in all aspects of life.
Education
Professional Associations & Designations
Commercial Industrial Brokers Society of Long Island (CIBS)