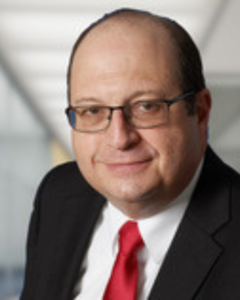 Mario Vigliotta
Director
---
NAI Long Island
1601 Veterans Memorial Highway Suite 420
Islandia, New York 11749
United States
T +1 631-761-9402
M +1 631-807-6734
mvigliotta@nailongisland.com
---
Background & Experience
Mario is a distinguished professional who has been a valuable asset to the renowned brokerage of NAI Long Island since December 2015. With a wealth of experience spanning various facets of the commercial real estate industry, Mario's expertise is prominently anchored in the dynamic world of retail. His impressive track record includes collaboration with distinguished chains such as Dunkin Donuts, CityMD, 7-Eleven, Subway, and numerous independent enterprises.
As a licensed expeditor in Suffolk County, Mario brings over two decades of comprehensive experience and expertise to the table. He possesses an unparalleled understanding of zoning regulations, which play a pivotal role in shaping the land use for each property. For instance, Mario orchestrated the successful sale of three contiguous properties to a Dunkin' Donuts Franchisee by skillfully illustrating to them that the local community would wholeheartedly support a change of zoning to facilitate the establishment of a new Dunkin' Donuts location. Subsequently, the franchisee engaged Mario to navigate the intricate process of acquiring all requisite approvals and permits, cementing his status as a trusted partner in their venture. Moreover, Mario takes immense pride in his role in identifying the ideal location for The Better Man Distilling Co, a groundbreaking urban craft distillery on Long Island. His exceptional negotiation skills not only secured the lease but also prompted the owner to entrust him with the essential task of securing all necessary approvals and permits.
Beyond his professional achievements, Mario exemplifies a strong commitment to community and civic involvement. He has been an active member of esteemed organizations like the Rotary and has previously served as a trustee of the Mastics-Moriches-Shirley Community Library. He is also a dedicated member of several Chambers of Commerce, actively contributing to the betterment of his local business community.
Mario's life outside the real estate arena is equally fulfilling. He shares his home in Patchogue with his beloved wife, Jane, and together, they cherish the precious moments spent with their seven children and 19 cherished grandchildren. Mario's multifaceted achievements and unwavering dedication to both his professional and personal life underscore his remarkable character and indomitable spirit.
Mario resides with his wife Jane in Patchogue and values their time spent with their seven children and 19 grandchildren.
Education
State University of New York at Delhi
Professional Associations & Designations
Member of the Patchogue Chamber of Commerce
Member of Moriches Chamber of Commerce
Member of the Chamber of Commerce of the Mastics & Shirley
Suffolk County Licensed expeditor