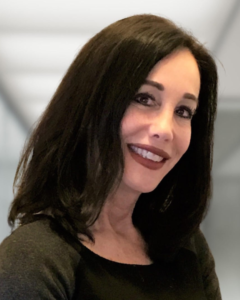 Marian Campi-Conde
Director
---
NAI Long Island
1601 Veterans Memorial Highway Suite 420
Islandia, New York 11749
United States
T +1 631-761-9628
M +1 516-474-7199
mconde@nailongisland.com
---
Background & Experience
Marian Campi-Conde is a licensed Commercial Investment and Real Estate Certified Specialist (CIREC) with NAI Long Island, specializing in office and industrial spaces on Long Island. With a career spanning over 30 years, she has represented owners, investors, tenants, and institutions in diverse commercial real estate asset types nationwide.
Marian's journey in commercial real estate began in Miami, Florida, where she served as Director of Leasing and Managing Director at One Biscayne Tower for Jaymont Properties. Upon her return to New York, she managed office buildings for The Galbreath Company, Metropolitan Life, and Goldman Sachs. She also led development projects in various U.S. markets, including Columbus, OH, and Philadelphia, PA, consistently surpassing client expectations and boosting occupancy rates with prestigious tenants.
A third-generation real estate professional from New Jersey, Marian's unique insight, honed through growing up in the industry, allows her to anticipate real estate trends and amass wealth through commercial real estate acquisition and management. Over her career, she has overseen the development, leasing, and sales of millions of square feet.
Marian has garnered numerous accolades as an industry leader, including her designation as Dade County's CRE industry designee for Leadership Miami, serving on the boards of the Greater Miami Chamber of Commerce and the Beacon Council, and holding leadership positions in industry organizations such as NYSCAR and CN-LIBOR. She is also an active member of CIBS, Long Island's Commercial Industrial Brokers Society.
Outside her commercial endeavors, Marian dedicates time to mentoring aspiring professionals in commercial real estate and advocating for animal rights through work with rescue and adoption groups. Her personal interests include outdoor activities like downhill skiing, equestrian jumping, polo, boating, and surfing.
Education
Bachelor of Science in Psychology, University of Hartford
BA in Sociology and Predictive Models, University of Hartford
Professional Associations & Designations
Commercial Investment Real Estate Certified- CIREC
Commercial Industrial Brokers Society of Long Island (CIBS)