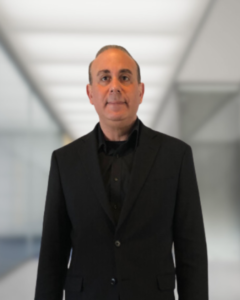 Joe Zago
Associate
---
NAI Long Island
1601 Veterans Memorial Highway Suite 420
Islandia, New York 11749
United States
T +1 631-761-9409
M +1 516-673-1709
jzago@nailongisland.com
---
Background & Experience
Joseph Zago, a seasoned real estate professional with over two decades of experience, has seamlessly transitioned from the residential sector to the dynamic world of commercial real estate here at NAI Long Island. His journey is defined by an unwavering commitment to excellence and outstanding customer service.
Joseph embarked on his real estate career in 2000, where he specialized in residential, commercial, and rental sales. His versatility and dedication have made him a respected expert in these domains.
As a co-owner of Zago Property Management LLC, Joseph oversaw various critical aspects of property management, emphasizing honesty, integrity, and transparent financial reporting to provide professional property management services. His mission is to safeguard his clients' investments and enhance profitability.
Before his real estate career, Joseph excelled in corporate sales at British Airways, where he honed his networking skills and customer relations expertise. His ability to handle unique client requirements and resolve complex issues made him an invaluable asset.
Joseph's leadership extends beyond his real estate roles. He has taught the Entrepreneurship Master program at NYIT School of Management, leaving a lasting impact on students in both the USA and Canada. Additionally, he served as Nassau Co-Chair for the Cystic Fibrosis Foundation from February 2011 to February 2013, raising over $100,000 for the cause. His dedication to charitable organizations like the Osteogenesis Imperfecta (OI) Foundation, Arthritis Foundation, and Rocco's Voice for Autism is rooted in personal connections.
Outside of his professional life, Joseph is an avid reader, movie enthusiast, and passionate bike rider. However, his greatest joy comes from spending quality time with his wife and twins in Plainview, cherishing the importance of maintaining relationships and savoring life's precious moments.
Education
Kingsborough College of Brooklyn, NY
Professional Associations & Designations
Commercial Industrial Brokers Society of Long Island (CIBS)